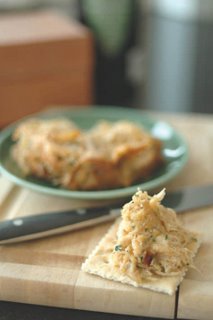 As the Super Bowl draws near (in less than one month!) it's really time to break out the crabs and practice before the big day. Whatever you decide if you plan to watch the game with a small group of friends and family or have a full blown out tailgating block party, keep in mind how easy and delicious and memorable Maryland Crabs are.
Let's consider Hard Crabs...
At Crabplace, we can ship you the hard crabs already steamed and you can reheat them as they are or as
garlic crabs
. Both are portable and really delicious and
fun to pick!
You'll need a few napkins, but believe me it's worth it!
What about Award Winning Crab Cakes...
And if you don't feel like doing the picking, let us do it for you! Try our award-winning crab cakes. They can be prepared right on the grill (cook them on top a piece of foil), sauteed in a skillet, or
baked in the oven
. They are delicious with nachos, tartar sauce, or just all by themselves.
And how about Maryland Crabmeat!
By far the tastiest meat out there, Maryland crabmeat is perfect for creating
dips
,
soups
,
pizza
, stuffed mushrooms, really the sky is the limit. Maryland crabmeat is portable and ready to serve, and can be eaten all by itself as just a great All American Treat!
Whatever you do, consider Maryland crabs to enhance what's sure to be a great game!